About Bon Secours Physical Therapy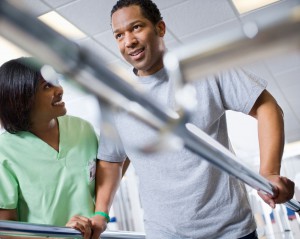 Thousands turn to Bon Secours Physical Therapy in Richmond each year for exceptional physical therapy, including sports rehab, orthopaedic rehab, pre- and post-surgical rehab and sports performance, fitness, nutrition and weight loss programs and more.
Our programs and analyses are directed by board-certified physicians and health professionals. Our certified health professionals help patients heal, and maintain health and wellness.
You'll find Bon Secours clinics in Midlothian, Richmond, and Mechanicsville with new locations planned to make our services even more convenient.
For more than five years Bon Secours Physical Therapy has been committed to helping the residents of Richmond live their most active lives. From our state-of-the-art physical therapy programs undertaken to help regain motion after an injury to on-site occupational training designed to prevent work-related injuries, our outstanding team of experts prides itself on being one of the area's most trusted names in physical therapy. Together we help people recover to get back in motion.