Massage Therapy
Massage therapy has become an important part of general health care for many people living with the stresses of modern life. Massage is a great way to relieve tension, enhance athletic performance, and reduce pain, and it can be a powerful tool to help you take charge of your health and well-being.
Benefits of Massage: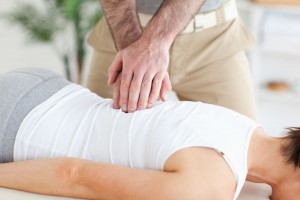 • Helps to relieve stress and promotes relaxation
• Decreases muscle tension and stiffness
• Provides greater joint flexibility and range of motion
• Decreases joint pain due to arthritis
• Helps relieve tension-related headaches
• Helps athletes prepare or recover from workouts and sporting events
• Enhances immune system by promoting movement of lymph fluids
• Improves the health and nourishment of skin (also reduces scar tissue and stretch marks)
• Reduces muscle spasms, cramping, and fatigue
• Stimulates the release of endorphins that work as your body's natural pain killer
Types of Body Works:
• Swedish Massage: This classic therapeutic manipulation relaxes and soothes muscles as well as stimulates circulation.
• Deep Tissue/Trigger Point Massage: In this vigorous massage, the therapist uses techniques on muscles at a deeper level than the classic Swedish massage. This is a great choice for athletes or anyone suffering from muscle
tension and soreness.
• Therapeutic Massage: This soothing manipulation of soft tissues promotes relaxation of muscles, relief from pain, increased blood and lymph circulation and the restoration of metabolic balance.
• Sports Massage: The focus of this type of bodywork is to release tight, contracted, overworked muscles used in sports activities.
• Injury/Rehab Massage: In cases where injury has occurred, massage can help to restore mobility and flexibility to injured muscle and tissue. This can reduce recovery time, promote healing and improve circulation of blood flow to muscles.
• Pregnancy Massage: After the first trimester, a massage may be beneficial in promoting relaxation, soothing nerves and relieving strained muscles.
• Manual Lymphatic Drainage: This is a gentle, hands-on massage to move lymph fluid from the swollen region into functioning parts of the lymphatic system.
Massage Pricing:
30 minutes: $40
60 minutes: $50
90 minutes: $70
Pricing for Manual Lymphatic Drainage:
60 minutes: $75
90 minutes: $90
Our Locations
Physical Therapy at Bon Secours Washington Redskins Training Center
a part of Bon Secours St. Mary's Hospital
2401 W. Leigh Street, Suite 110
Richmond, VA 23220
Phone: 804-325-8812
Fax: 804-213-3892
Bon Secours Memorial Regional Medical Center Physical Therapy
8200 Meadowbridge Road, Suite 102
Mechanicsville, VA 23116
Phone: 804-442-3670
Fax: 804-730-4148
Physical Therapy at Westchester
a part of Bon Secours St. Francis Medical Center
611 Watkins Centre Parkway, Suite 300
Midlothian, VA 23113
Phone: 804-325-8822
Fax: 804-794-3986