5 Tips to Find the Right Physical Therapist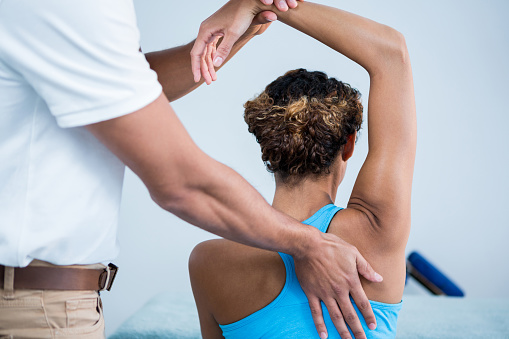 In Virginia, patients can go to a Direct Access certified physical therapist without a referral or prescription from a physician. These laws give you more choice in your medical treatments as well as a greater choice in physical therapists.
Here's how to find a physical therapist that is right for you and your health needs:
Ask Around
If you have friends or family members who have undergone physical therapy, ask about their experiences. Were their therapists supportive? Did they communicate well? Did they help your friend or family stay motivated?
Even though you don't need a doctor's referral, you can always ask for your doctor's opinion on local physical therapists. They likely have worked with these therapists in the past and can let you know who provides effective treatment.
Narrow It Down by Location
You can find hundreds of licensed physical therapists throughout the Richmond area. Because physical therapy requires multiple appointments, start by looking at centers close to your home or work. These convenient locations will help make it easier to stick to your treatment.
Do Your Research
Once you have a few centers picked out, read up on the different therapists at the practice. Do any of them have special expertise in your particular condition or injury? How much experience do they have?
You should also review some of the different types of therapies offered at the practice, especially if you have a specific treatment like concussion management rehab and dry needling in mind.
If this information is not available online, you may want to call the physical therapy center to learn more about their services.
Cover the Basics
Though it's important to find a therapist who you can connect with, it's also important to answer basic questions like:
Does the office take your health insurance?
How long is the wait for an appointment?
Is there a cancellation fee if you have to miss an appointment?
What do services cost?
Answering these questions can help you further narrow down your choices and ensure you don't get too attached to a particular therapist only to find out you can't afford their care.
Schedule a Visit
Once you have an idea of where you want to go for physical therapy, schedule a quick visit with the facility. During a tour, you can see if the practice is clean and well-kept if people in therapy seem happy and if the therapists seem supportive. You may also be able to meet the therapist you have in mind and get a better idea if they are a good fit for you.
Your physical therapist is your teammate for better health and an improved quality of life. At Bon Secours, our passionate, skilled physical therapists offer personalized support to help you achieve your health goals.
Contact us today to learn more about our locations and services.