How to Love Yourself This February: Physical Therapy as Self-Care
February is all about love, so you should show yourself a little love, too. The last year has been challenging for everyone, and a little self-care could go a long way in improving your mental and physical health. 
Self-care is the pursuit of great health by taking time for you and your body. That might mean exercising, sleeping, eating well or pursuing hobbies you love. 
One of the ways you can practice self-care to help keep your body feeling great and functioning well is physical therapy. Physical therapists can care for a wide variety of issues in your body, from aches and pains to tight muscles and cramps. They can help you practice self-care with therapies such as:
Massage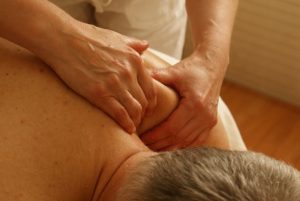 Regular massage can help loosen tight muscles, ligaments and tendons. When you feel stressed, you probably tighten your jaw, your shoulders, your neck and other muscles throughout your body. That can lead to back and neck pain, headaches and other issues that affect your health. 
Physical therapists can use massage and other manual therapies to keep these muscles loose, reducing the number of headaches and other pains you feel.
Injury Prevention and Recovery
Regular exercise can put you at risk for injuries. But physical therapists can help you prevent these injuries and even help you recover if an injury like a sprain or strain occurs. Your injury prevention program might include stretches, strength exercises and drills to improve your technique.
Pain Relief Techniques
Physical therapists can use a variety of pain relief techniques to care for all parts of your body. Some of the most common pain relief techniques include:
Dry needling

Myofascial release

Strain-counterstrain

Joint manipulation

Soft tissue mobilization

Hot/cold therapy
Your physical therapist may use a variety of these techniques to help you get rid of pain and feel better mentally and physically. 
At Bon Secours Physical Therapy, our experienced physical therapists strive to give you the care you need to feel great. We provide personalized care for all the aches, pains and problems that affect your body's function. If you are ready to feel better and show your muscles and tissues love this February, contact Bon Secours Physical Therapy.