Love Your Body This Month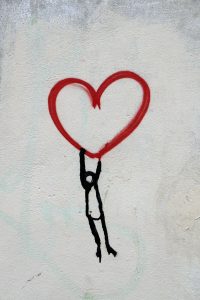 We often associate February with love. This time of year inspires romance, but in recent times Valentine's season also celebrates other aspects of love. It's important to express positive emotion to friends and family, but taking time this month to love yourself can help improve your overall health.
At Bon Secours Physical Therapy, we work with people from all walks of life to better themselves after illness or injury, or to help increase physical fitness and endurance. This year, as you contemplate sending heart-shaped cards and flowers to your sweetheart, think of the ways you can give your body and mind some much-needed love. Let us count the ways…
Neck Pain Rehabilitation
Neck pain is a common injury, brought on by accidents or issues with posture. If your work requires you sit for hours at a desk, you may have experienced kinks and pains that lead to headaches and other discomforts. Treatment to help relieve this pain aids in improving all aspects of your life.
Hand Therapy
Our hands are important. When they ache from typing, manual labor, arthritis or other issues, it pauses the day and slows us down. Hand therapy sessions are designed to help restore functionality and reduce pain, and improve mobility and flexibility.
Nutrition Counseling
A healthy body begins from the inside. Bon Secours Dieticians aid in nutrition counseling for multiple purposes, including sports performance, weight loss, and diabetes control. Our experts can help determine your goals and see you to completing them.
Your body deserves love and care, especially in this trying time. Bon Secours Physical Therapy is here to answer your questions about physical therapy and sports performance programs. Contact us today for more information.