How to Find the Right Sports Shoe For You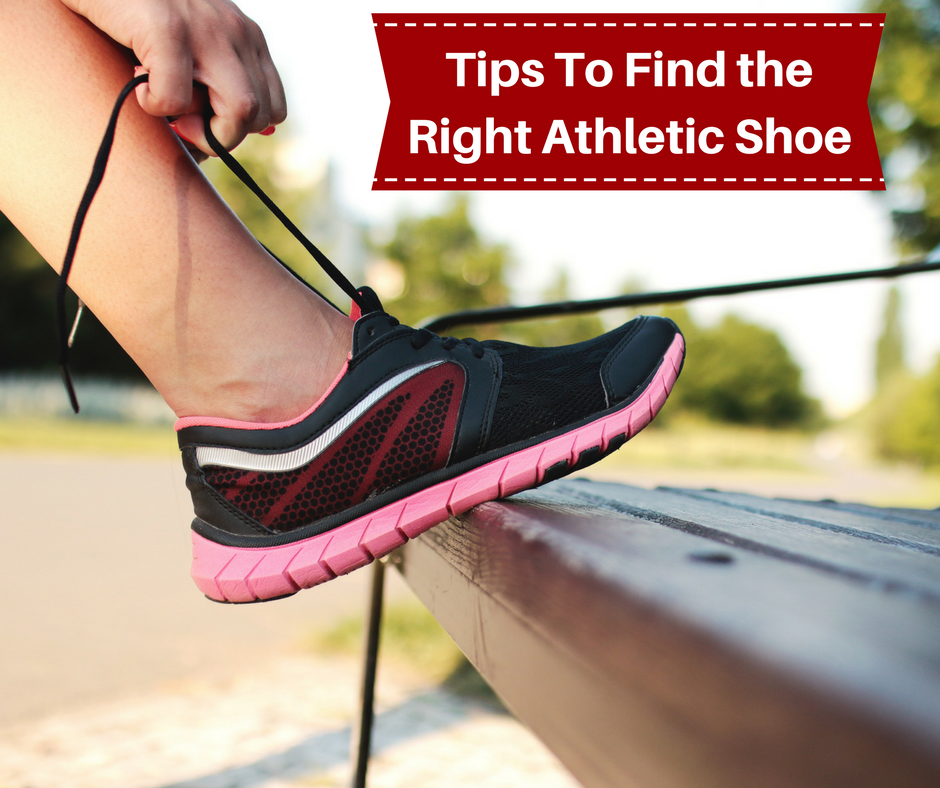 Athletic shoes are not one size fits all. Selecting the right pair of athletic shoes can be similar to buying a car or a home; you're going to spend a lot of time in them, so you want to be sure you choose something that is going to fit your lifestyle. Keep in mind these tips when choosing the best athletic shoe for you:
Running Shoes
When it comes to running shoes, it's important to focus on how much shock absorption you require and the way you run.
Whether you run on the inside of your feet or the outside, the way you run helps determine what type of running shoe is best for you.

The amount of shock absorption is important to consider when picking out running shoes. You could put yourself at risk if you choose a running shoe that doesn't offer enough cushioning for your running style. Be sure to try on several pairs to find the shoes that will match your comfort needs.

Keep in mind: your running shoes should be replaced between 300 and 500 miles.
Strength Training Shoes
Strength training shoes are all about stability.
Unlike running shoes, strength training shoes don't offer any shock absorption; however, they do offer a ton of support. The right kind of support will limit wobbly ankles and keep you sturdy and safe while you lift weights.

Strength training shoes don't offer the cushion to protect your body like running shoes; rather, they keep you sturdy and supported.

Strength training shoes don't need to be replaced as regularly as your running shoes because they receive less wear. A good pair of strength training shoes should last around 12 months.
Cross Trainers
Cross trainers are the right shoes for you if you're into multiple exercising styles.
Cross trainers offer comfort, stability, and cushioning to your active lifestyle. They are designed to be used for a variety of activities ranging from sports to aerobics.
Always test the fit of each shoe and consider what types of activities you will be doing in them.

Shoe lifespan: around 6 months. When your cross trainers begin to show signs of wear and tear, it's time to toss them.
Choosing the right athletic shoe for you can enhance your workout and help prevent injuries. Always be sure to try on multiple pairs of shoes to be sure you find the right fit for the activity you are performing while keeping in mind comfort level and budget. Most importantly, if your shoes are worn, it's time to replace!