Shanae Norman, MS, MBA, ATC, VATL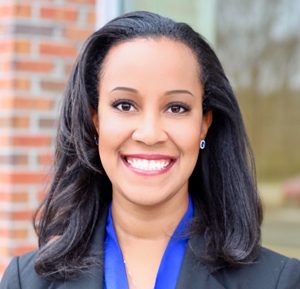 Manager of Athletic Training Services
Shanae has been with us since 2008 and is currently our Manager of Athletic Training Services with Bon Secours Sports Medicine. Born and raised in Amelia County, VA, Shanae graduated from Virginia Commonwealth University with a Bachelor's Degree in Health and Physical Education and an added concentration in Athletic Training. She then went on to earn her Master's Degree from VCU in Health and Movement Sciences and a subsequent Master's Degree in Business Administration.
Shanae is nationally certified by the Board of Certification for Athletic Trainers and licensed by the Virginia State Board of Medicine. She is an experienced Certified Athletic Trainer working in many different settings, including but not limited to: college athletics with Virginia Commonwealth University and University of Richmond, youth sports teams, and high schools all across the Richmond-Metro area.
Shanae has given several professional presentations at the National Athletic Trainers' Association and Mid Atlantic Athletic Trainers' Association's Annual Symposiums, and had a clinical case study published in the Journal of Athletic Training in 2006. She is also a BLS instructor with The American Heart Association.
Shanae also enjoys horseback riding, exotic vacations, watching movies, eating seafood, and listening to reggae music.