Megan McCauley, MA, LAT, ATC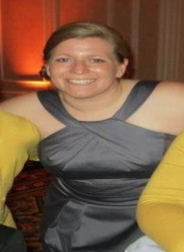 Megan is our Athletic Trainer at John Marshall High School. Megan received her B.S. in Athletic Training at James Madison University in Harrisonburg, Va. McCauley then continued her education at East Tennessee State University and graduated with an M.A. in Sports Management. She also served as the graduate assistant Athletic Trainer for the ETSU Volleyball team. Megan also has worked in the secondary school setting in Tennessee and at the Junior College level in Virginia.
McCauley is certified by the Board of Certification and licensed by the Virginia State Board of Medicine. She currently resides in Chester, Va. and enjoys vacationing in the Outer Banks, rooting for her JMU Dukes and spending time with her family, especially at her sister's farm.