Kaitlin Kelly, MS, LAT, ATC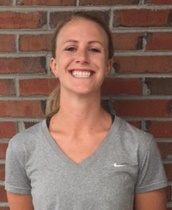 Kaitlin Kelly is our Certified Athletic Trainer with the Richmond Kickers. Prior to working with the Kickers, Kaitlin has gained 6 years of experience at the Division I and Division II collegiate levels. Originally from Egg Harbor Township, New Jersey, Kaitlin graduated with a BS in Athletic Training at the University of Connecticut and a MS in Athletic Training from Michigan State University. Most recently, she worked at Bucknell University with women's basketball and men's and women's tennis programs. Kaitlin's professional interests include manual therapies and sports psychology.
Kaitlin enjoys the beach, running, playing with her niece and nephew, and watching documentaries on Netflix.