Jennifer Baker, PT, DPT, OCS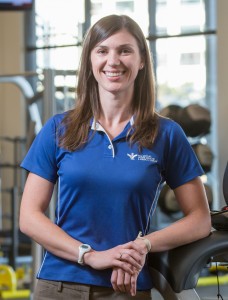 Jen earned her Doctor of Physical Therapy degree in 2009 from Virginia Commonwealth University.  She completed her undergraduate work in Exercise Science and Biology at the State University of New York at Cortland.  While at Cortland, she participated in intercollegiate basketball, cross country, and track and field.
Jen has worked with a variety of orthopaedic diagnoses including treating the cervical and lumbar spine, shoulder, knee and TMJ.  She especially enjoys helping patients improve shoulder mobility after experiencing a mastectomy.  She uses patient-centered, evidence-based treatment with an emphasis on therapeutic exercise and manual therapy interventions.  Jen enjoys attending continuing education courses that help her to provide the best care possible, including the year long Orthopaedic Manual Physical Therapy Series.  She is certified as a Clinical Specialist in Orthopaedic Physical Therapy through the American Board of Physical Therapy Specialties, passing the exam in March 2013.
In her free time, Jen loves to spend time with her husband, daughter and their dog Greta.  She also looks forward to spending time outdoors, especially running or hiking on trails and yoga.