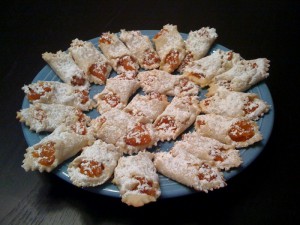 Here come the holidays.
It starts today when trick-or-treaters head out into their neighborhood. Come tomorrow, the Christmas commercials begin airing. Some malls already have out their Christmas decorations.
This is the time of year when many people give up their healthy eating habits.
The tell themselves: "It's Halloween. We're supposed to eat candy."
Or they'll say: "I'll have a piece of pumpkin and apple pie. It's Thanksgiving."
And by the time Christmas rolls around, they'll explain to their friends: "I'm just eating whatever I want. I'm going to start exercising after New Year's."
Moderation is a beautiful thing, because it works. But how many people abide by it?
Sometimes, the best thing to do is to avoid holiday treats all together.
If you usually give out cookies and candies to your friends and coworkers, consider small gifts instead. The less time you spend baking in the kitchen, the fewer empty calories you will be tempted to eat.
Start new traditions with your family that don't revolve around food. Go caroling in your neighborhood or ice skating with your children.
Remember, the holidays are about giving.
Give yourself the gift of health.
+ Read about Physical Therapy Programs
+ Learn about Sports Medicine