Robyn Lowry PT, MSPT, Physical Therapist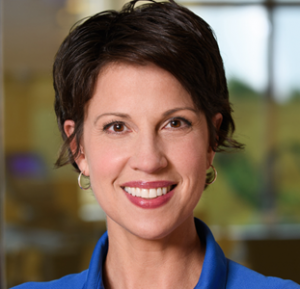 Robyn Lowry is a 1996 graduate of the Medical College of Virginia, Virginia Commonwealth University School of Physical Therapy. After graduation, Robyn received post-graduate training in orthopedic manual therapy through the Virginia Orthopaedic Manual Physical Therapy Institute. She has completed the American Physical Therapy Association's Academy of Pelvic Health's Certificate of Achievement in Pelvic PT (CAPP) and is currently pursuing board certification in Women's Health (WCS). Robyn is a member of the American Physical Therapy Association, Section on Women's Health and Orthopedic Section as well as the Virginia Physical Therapy Association. She is a member of the International Pelvic Pain Society and the National Vulvodynia Association.
Using over 20 years of clinical experience Robyn treats a variety of orthopedic conditions and specializes in female, male and pediatric pelvic floor disorders. She also treats pain and dysfunction in pregnancy. Additionally Robyn is a Bon Secours prenatal education instructor. In her spare time Robyn enjoys hiking, biking, snowboarding and spending time with her three children.